How to read ancient Greek texts with the braille display
Giuseppe Di Grande
Published the 10/31/2013 00:00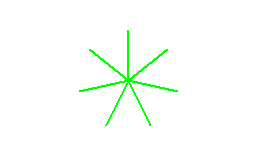 Biblos together with Jaws or NVDA screen readers allows you to read texts in Ancient Greek, also through the Braille display.
To activate the Ancient Greek reading in Jaws you need:
Having installed Jaws and Biblos, preferably the latest versions;
After starting Biblos, use the installation of the scripts present in the menu Help/Install scripts...
After installing the scripts, press JawsKey+V and activate the option Use the Biblos Braille table
Close Biblos and reopen it
After this simple activation, it will also be possible to read the Ancient Greek text with the Braille display.
Note: For security reasons, in Windows 10 the installation of the scripts may ask for administrator rights when copying a file into the Jaws installation folder. Simply allow the copy.
To read documents in Ancient Greek with NVDA is sufficient:
Press NVDA-key + N, enter Preferences, then click on Settings;
Select the Braille category;
For Reading Table and / or Writing Table choose Greek Koine;
Confirm your settings by clicking Ok.
For further support you can subscribe the Biblos Group on Facebook.