Anniversary of Biblos and its braille printing: 14 years of development and innovation
Giuseppe Di Grande
Published the 10/28/2021 08:00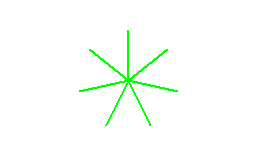 Today Biblos is a Word processor with advanced features to support typhlodidactics. It is a Computer tool that can be used equally by students and teachers. It can be used by Mouse and keyboard, with or without the aid of a screen reader. Biblos is a digital environment that can be used by everyone, to the greatest extent possible, without the need for adaptation or special design. It follows the philosophy of Design for all or Universal design, in which we have made a conscious effort to apply proactively - in advance of the emergence of "problems" - principles, methods and tools, in order to develop a Computer product accessible and usable by all people, thus preventing the need for subsequent adaptations or alternative designs.
In order to achieve these results, the development of Biblos has followed a precise path. It was October 28, 2007 when in the mailing list of Biblos (Software existing since 2004), I announced that I had begun to develop the first Italian Braille printing system for Windows. Since then fourteen years have passed and Biblos has come a long way, becoming year after year the leading Software in Italy to print Braille and tactile graphics.
Looking back I identify some significant stages of this journey, made together with the most loyal users of this Software.
28 October 2007: start of the development of the new Braille printing functionality, according to my personal conception of the system, adhering to the printing technologies of the moment. Since the beginning, my goal has been to allow even the novice user to print documents in Braille. Therefore, I placed Word processing at the center of the system and made Braille take on a functional role in it, making the whole system revolutionary and natural. The resistance of those who wanted to keep Braille as a system for a few experts was overwhelming and aggressive. I did not give up on my project, I fully had the right and the competence to innovate and bring Braille printing into the possibilities of all people - regardless of the friendship or enmity of the entire establishment - and time has proven me largely right.
January 2008: I open my new business - in August 2007 I resigned from my job as a switchboard operator - opening a VAT number, in order to commercialize Biblos. In February I publish the first shareware version of Biblos containing the first real Braille printing system for Windows.
June 2008: I publish a new version of Biblos where I totally rewrite the printing system, based on the experience of the previous months. The Braille printing system turns out to be so robust that the foundations of that system are still there today, after more than a decade. Users can print Braille naturally, they can create their own Braille printing tables, they can do Word processing and create digital documents that are useful for any type of printing, ink or Braille. The Word processor I created, compared to today, is still in its infancy, but its potential is obvious. What it allows you to do is beyond what could be done then. Braille is starting to get back into the hands of users; people who have Braille printers are starting to get into Braille.
June 2009: I introduce everyone to Biblos 2, the new version of the Software containing a feature that from then on would establish the Software as unique in the world: Biblos now allows you to make and print tactile graphics. Even a blind person can draw graphics, Biblos is the only Software in the world that does it. This version has my experience as a programmer and graphic Designer, I demonstrate to everyone that even a blind person with Biblos can draw tactile graphics.
June 2010: I add a new feature that after a few years will make Biblos the most used Software by students and teachers of high schools: the Ancient Greek. With Biblos you can read, write and print documents in Ancient Greek. Reading is done through speech synthesis or Braille, writing through a new feature called "Keyboard Maps", printing can be done in ink or Braille. More complete than this there is nothing else.
2011: we sign an agreement with the Italian distributor of Index Braille printers. Biblos is included in every Index printer sold in Italy by any dealer.
2012: I publish Biblos 3, the new version in which I expand the functionality and robustness of the Software. I follow the evolution of Windows and in the meantime I prepare for the transformation to 64 bit.
2013: I close my VAT account, I don't want to spend any more time on bureaucracy, I want to devote myself only to Software development. I publish the first Freeware version of Biblos 3.
2015: I publish Biblos 4, the home version is completely free. I also prepare the 64 bit version of Biblos, a totally revised edition to fit the new Windows. I close the mailing list and move the Biblos group on Facebook, a choice that after a few years will give visibility to the Software. The choices can not satisfy everyone, in fact some users not very inclined to use Facebook do not agree. However, the mailing list is made up of about a hundred blind members, almost completely inactive, while on Facebook the group with difficulty grows from year to year. Today it is a group of almost 700 members, sighted and blind.
June 2017: public Biblos 5, the current version of the Software. Biblos 5 is in one version and has the features of the previous professional version: it is totally free. In Biblos 5 I expand the language for tactile graphics, making it a real programming language dedicated to graphics. The tactile graphics with Biblos 5 can be drawn with the Mouse, useful feature for teachers and sighted people. I add optical character recognition using a component developed by Google. I update the internal features of the Software, new file formats, new tables for Braille, new tactile charts, support for new Braille printers, support for Windows 10 speech synthesizers, support for other languages. Biblos 5 is the current version of the Software, developed and updated to date to ensure quality and simplicity for all its users.
At the beginning of November 2020 I introduced Biblos registration, a feature that allows me to have a statistic about the real users of the Software. I set up a page where you can check in real time the statistics on people using Biblos.
After one year, we can see that Biblos is used by about 1900 users and it is installed in about 2100 computers. There are about 1400 registered users, while other 720 use it without registration. These numbers should be slightly increased by a couple of hundred units, because of the wrong registrations that I am forced to delete. In Italy there are about 1200 people using Biblos, of which more than 800 are registered. I can say that the distribution on the Italian territory is uniform, also as type of users, between individuals, associations, institutes and professionals. From the registrations we can see that Biblos currently has registrations from 72 countries of the world. After Italy, its presence is stronger in Mexico and Spain. All five continents of the world are present.
To end with a nice anecdote, I can tell that in 2016 I did a live interview with a Russian radio station in Moscow in which I spoke first about blindness in Italy and then about Biblos. Two years later I did an interview for an association in Indiana in the United States of America. Just to be bipartisan. And to conclude by quoting another world power: some users in China are there, now only missing an interview there too. 😊
For further support you can subscribe the Biblos Group on Facebook.