Biblos. Powerful Audio and Braille program
Natalia Fernández Jáuregui
Published the 04/30/2021 17:00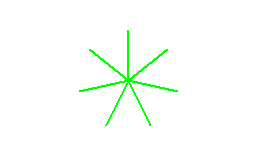 Hello! Today I want to talk about my experience with the Biblos program and how I have been using more and more features that I didn't know it had.
What is Biblos?
Biblos is a free program for Windows created by the Italian programmer Giuseppe Di grande. The origin of its name comes from a city in Lebanon where papyrus and, therefore, books are said to have been invented. It is used to transform text (books or any other) to daysi or MP3 with various configurable parameters, to learn to program in html and to write in Greek or Latin, to edit texts with spell check, to scan printed texts and make them readable with a screen reader, and to print or display mathematical or musical text in Braille lines, as well as to print graphics in Braille.
It runs from Windows XP to Windows 10, is designed for beginners and experts; students, teachers and professionals. It is used in more than eighty countries around the world by organizations, teachers and people in general. It is not created only for blind people; it aims to reach as many people as possible.
Text to Audio conversion
To use this functionality it is necessary to have speech synthesis installed. The process is quite simple and intuitive. It was the reason why I started using Biblos, almost unintentionally, replacing another program that I had been using for some time and that was stopping working. I was pleasantly surprised when I discovered that I could set speech parameters such as speed, pitch, volume and language, and parameters for separating the text into files (files) according to configurable marks or highlights or Audio or text duration, or make a single file, and set word pronunciation substitutions, that is, make the synthesizer pronounce in a different way than it would every time one or more specific words are encountered.
Text editing
Biblos has spell checker and simple commands to search Wikipedia, Google and the RAE for Spanish. I don't often use the Biblos editor, but I was interested in options that deal with rhyming and anagrams in an accessible way.
Quick keys
There is a quick and easy option to be able to assign keyboard commands to the options we use the most. I have them, for example, for exporting text to brf and MP3.
Greek, Latin and html
I don't know any of these languages, so all I could say is that I have seen the option to change the keyboard in Byblos and that, therefore, with Byblos the special characters of those languages become accessible.
Math and music
With certain configurations, in addition to converting text in various languages to brf format to be printed or read in Braille by adjusting the number of characters per line and other options such as the end of page, it is also possible to reproduce musical scores and advanced mathematical signs in Braille. This option has represented quite a discovery for me, because now I am able to read any score that is well written and available on the Internet.
OCR (Optical Character Recognition)
This option allows you to scan a text printed on paper through the Computer and get it in text, in a version that can be read by screen readers. IN the past I stopped taking French classes because I didn't know there was such an option.
Printing
Biblos has several print tables, that is, several types of characters corresponding to particular combinations of Braille dots, which may or may not vary according to language, printer type, or user customization. Tactile graphics, in horizontal, vertical or diagonal lines, can be printed on certain printers.
Conclusion
This is a very good program with several features. Using Biblos I have enjoyed countless hours of reading Braille and Audio in my preferred voice, and it is helping me greatly in my music education. Until recently, having the opportunity to read sheet music as I can now was a distant and almost unrealistic dream. Thanks for reading, I'm willing to answer any questions I can, see you next time!
Original article on http://natalia209.blogspot.com/2021/04/Biblos-potente-programa-de-Audio-y.html
For further support you can subscribe the Biblos Group on Facebook.