About Me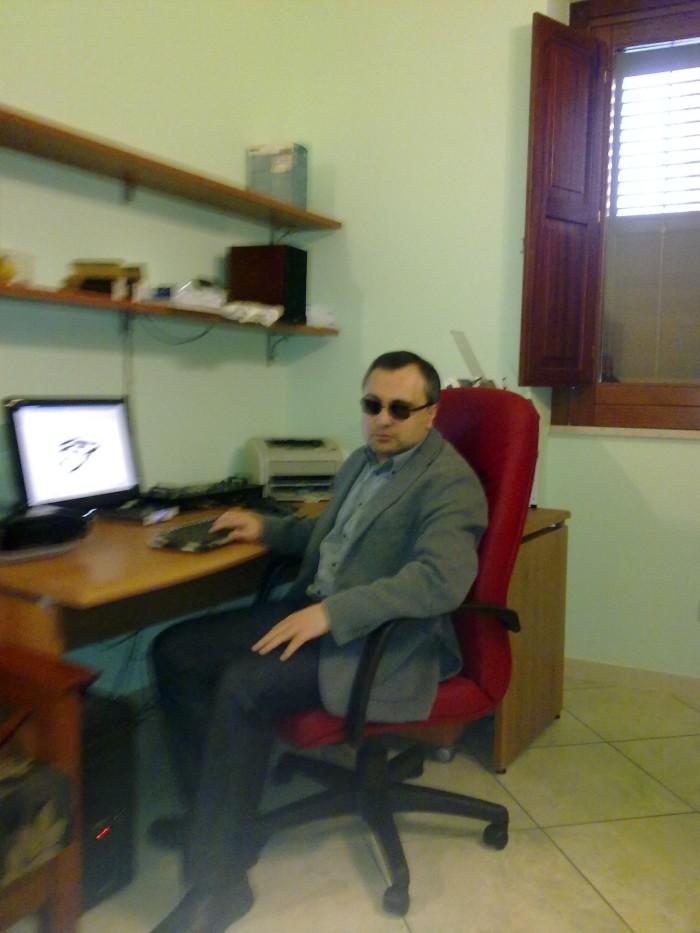 My name is Giuseppe Di Grande, I was born in 1973. I live in Avola (Siracusa) and I have a diploma in social sciences. I have more than thirty years of experience with computer science and software development.
In 1985 I started using my first home computer. In the early nineties I worked as an advertising graphic designer in a private television in Siracusa. In 1995 I lost my sight. I have been a vegan since 2013, and today I wonder why it hasn't been before.
Programming is the main tool to express my creativity, but it's not the only way I like to do it. I don't like being confined to a predefined role. I like challenges, the bigger they are, the more I try. My knowledge and skills are multidimensional.
To have me as a consultant and collaborator to grow your idea or develop your project you can Write me from here.
IT Skills
Today there are too many technologies to be globally competent. This is not a problem, learning new ones is not an obstacle. Having a low-level training, I love the depths of the OS and hardware more, but I also manage with the technologies that are abstracted from the machine. Here I list part of the computer skills.
Windows API specialist
Braille and Tactile graphics specialist
Printer, printing, embosser and embossing specialist
Text and characters encoding specialist
Scanner and image acquisition specialist
Sounds and voice synthesizers specialist
... specialist
Hardware and Programming Languages
I have known and used various hardware and programming languages. I have used other languages less deeply. I also created a programming language functional to graphic design. Today my main language is Delphi; I wrote this site in ASP.Net and C #. However I can use any language and I can learn new hardware and operating systems.
Commodore 64
Commodore Drive 1541
Commodore Amiga
Pc IBM/Compatible
Audio Device Gravis Ultrasound
Audio Device Sound Blaster
MOS Microprocessor 6510
Microprocessor Motorola 68000
Microprocessor Intel 80x86/Pentium
CBM Basic
LM 6502/6510
Amiga Microsoft Basic
Amiga AMOS
Assembly Motorola 68000
BATCH Scripting Language
Microsoft Quick Basic
Borland Turbo Pascal
Assembly Intel 80x86
Delphi
JFW Scripting Language
Hyper Text Markup Language
Java Script
Cascade Style Sheet
VBS and Asyncronous server pages (asp)
C Sharp and ASP DOTNET
Java and Android
Python