Pedro Zurita and the braille production feature of Biblos
Pedro Zurita
Published the 03/25/2013 00:00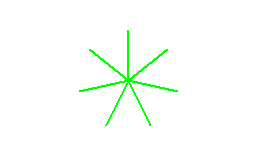 Even though I knew before late 2007 that Biblos existed there as a mainstream Word processor which contemplated very well the special requirements of blind people I started using it actively when I learnt that its creator Giuseppe di Grande had added features to easily produce Braille material on paper. I have no expertise in Computer matters but I am a very motivated Computer user. On the other hand my familiarity with services and technology for the blind throughout the world and my mastery and frequent use of a few languages place me in a rather special position to assess the appropriateness of any Computer tool designed to produce Braille from Computer files.
I have been using Biblos to produce Braille on paper for the past four years in Spanish, English, German, Italian, French, esperanto and occasionally in a few other languages. It has been a simple and quick process to effectively adjust my Braille printer to produce material with the appropriate format. I have created my own personal set of signs to prefix toned syllables in Chinese using the official transliteration writing of that language using the English alphabet. It is very easy to create tables in any language because Biblos fully exploits the Unicode signs. One of my immediate goals is to use it to produce Russian.
Biblos is entirely based on Windows and it fully respects the file you have for inkprint purposes. To learn to use it and to utilise it is indeed very easy. However it is potentially a most powerful Software. Since a few months I also employ with great satisfaction and success its capability to generate embossing of graphics. I could thus print on paper several Chinese characters. I am very aware I cannot use Chinese characters to read but this is an excellent means to perceive the logogram shape with my fingers. I could have the Chinese logograms downloaded from the Web as Internet Unicode symbols.
Occasionally I use Biblos to convert texts into MP3 or DAISY files.
Biblos is beyond any doubt a revolutionary Braille translation and production tool, simple and powerful and I encourage Giuseppe Di Grande to keep tirelessly upgrading this Software.
For further support you can subscribe the Biblos Group on Facebook.