Biblos: how to collaborate on a free and supportive software for visual disability
Giuseppe Di Grande
Published the 04/28/2023 08:00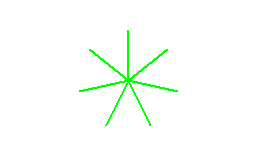 Do you use Biblos and do you like it? Don't just thank, but become an active part of its development! Biblos is free Software, so money is not accepted as a form of collaboration. The collaboration that is required of the most available users is of another type. In some cases specific skills are needed, in others collaborating is really easy, you just have to want it. Here are some ways you can offer your collaboration:
Localization: Every time Biblos is translated into a new language, it is an experience full of meaning and emotion. Those who do this great work feel proud of the result, those who can use Biblos in their mother tongue are enthusiastic. Biblos today reaches about ninety countries in the world.
Braille tables: The Braille printing system of Biblos is also based on Braille tables, which define the translation rules for each language. Those who have experience in this field can contribute to improve and update the Braille table of their language. This work is essential to ensure a quality Braille printing of documents.
Tactile graphics: Tactile graphics allow you to explore shapes of various kinds with your fingers. Anyone who wants can create and share tactile graphics for the community. Biblos provides all the tools to spread your graphics around the world. The imagination with tactile graphics has no limits!
Dictionaries: They are essential for using Biblos as a spell checker. To create and update the dictionary of your language, a great initial work is needed. Then you will have the joy of knowing that such a quantity of data is the result of your own effort.
Hyphenation groups: They are elements that require specific knowledge of the language to be hyphenated. Syllables are essential elements in Braille printing of documents. Biblos offers an exceptional system to create and manage syllables of any language, both regular and irregular.
User interface: Biblos is a Software created by a blind person, so it may have some imperfections in its interface. Reporting these imperfections, such as poorly positioned controls or texts that overflow from their control, can be a useful way of collaborating for everyone. And if you have aesthetic sense, tips on how to improve the appearance of Biblos are always welcome!
Graphic elements: Biblos needs to make its interface more attractive. If you know how to create icons and graphics, you can help the project with your artistic skills. In this way, Biblos will have a more pleasant and captivating appearance for users who see.
Sound effects: Sound notifications are not just a detail, but are important to confirm the execution of Biblos commands. The sounds are grouped into categories, if you have talent and competence, you can create new categories of sounds that will enrich the Software with options.
Article writing: The blog is the showcase of Biblos and also a valuable source of information. Keeping a blog that every week offers new articles is a challenge for one person. Collaborating in writing articles on Biblos, or in general on the world of visual disability, is an excellent way to contribute.
Article sharing: Sharing blog articles is a simple and effective way to support Biblos. You can spread an article on your social networks, Whatsapp and Telegram groups, mailing lists, in all those virtual places where people are interested in receiving news. Sharing requires little effort and is within everyone's reach, but it is a great sign of esteem towards Biblos.
Spreading the knowledge of Biblos: Talking about Biblos is always a great way to make it known. You can tell about Biblos to your friends, your teachers, if you have a website you can dedicate an article to Biblos, you can share with others the usefulness that you feel using the program. Talking is really within everyone's reach.
Contributing in some way to the development of Biblos is always a sign of appreciation for this program. If you use it and like it, I urge you to be an active part of its development. Maybe you were used to using money as a way to reward the quality of a Software. With Biblos this outdated paradigm no longer applies, Biblos wants you to be really active and participatory part of this wonderful solidarity project.
If this article has made you discover the great spirit of sharing and collaboration of Biblos, but you have not tried it yet, imagine having in your hands a powerful and accessible Word processor, which allows you to do everything you want with your documents. A Word processor that speaks to you, that prints you in Braille, that draws you tactile graphics, that creates audiobooks for you, that helps you study Ancient languages, that reads paper documents for you, that offers you advanced tools for writing and correction. A Word processor that opens all document formats you know and that you can customize as you like. A free Word processor, compatible with all Windows operating systems and used worldwide by people like you. This Word processor exists and is Biblos. Biblos is the result of my over thirty years of expertise as a programmer and my experience as a blind person. Biblos is my gift for you and for all the people who want to have an aid to teaching and communication effective and simple to use. Biblos is your ally for your daily and professional activities. Don't waste time and download Biblos now from This Page. It will take you a few seconds to install and start it. You will immediately realize how easy and intuitive it is to use. You will feel immediately at ease with its friendly and customizable interface. You will be amazed at how many things you can do with Biblos. You will have fun discovering its hidden features and its always updated news. You will fall in love with Biblos and you will not want to do without it. Download it now.
For further support you can subscribe the Biblos Group on Facebook.