Microsoft acquires Biblos: the new frontier of accessibility in Office 2023!
Giuseppe Di Grande
Published the 03/31/2023 23:00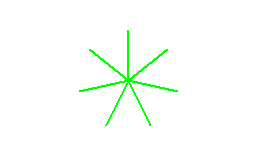 I am excited to announce a big news in the world of Biblos! The modules for Braille and tactile graphics of Biblos have always been the most exciting code I have ever written for this Software.
After over a year of negotiations, I am proud to announce that Microsoft has acquired the ownership of Biblos and has appointed me as the CTO (Chief Tactile Officer) of the new technical department dedicated to Braille and tactile graphics modules. I am happy to share with you what will happen soon and what will occur in the next few months!
On April 3rd, I will be at Microsoft Italy headquarters in Milan for the signing of the acquisition of rights and contract, which represents a significant step forward for me. From July 1st, all Office 2023 tools will have a new option to print in Braille, including Power Point, Excel, Outlook, and most importantly, Microsoft Word. The module for tactile graphics design will be transferred to a new independent project, which will create shared graphic objects with all other tools in the suite. In addition, besides 2D graphics, the new Software will have the ability to create 3D accessible objects both in the creation phase and in printing.
On April 5th, Microsoft will release an official statement announcing the news to the whole world! I am excited to bring all the experience I have developed in Biblos over the years to Microsoft, in order to simplify the user's work, also thanks to the use of new artificial intelligence. With Microsoft's acquisition of Biblos, our Software will largely merge into Office, taking accessibility to a new level. The Biblos project, as you have been accustomed to knowing it in these 19 years of development, will remain active until June 2024, when we expect that all its tools will already be migrated to Office.
I want to clarify that, although Biblos is one of my dearest projects, as a brand, it has already been registered by Microsoft to prevent other companies from using it to develop similar services under the same name in the future. I can't wait to continue working closely with Microsoft to offer increasingly innovative and accessible solutions to everyone! Today is finally the day to get the adrenaline pumping!
OOPS... GOOD APRIL FOOL'S FISH!!!
For further support you can subscribe the Biblos Group on Facebook.