Seeing AI Italy Update
Jiaxin Zheng
Published the 04/25/2020 03:05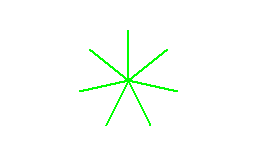 Jiaxin Zheng of Microsoft announces that the Seeing AI app will be available for Ios beta testing in the coming days also in Italian. Seeing AI is a free app that narrates the world around you. Designed for the blind and low vision community, this ongoing research project harnesses the power of AI to open up the visual world and describe nearby people, text and objects.
***
Ciao friends of Seeing AI!
We are so energized by your excitement, and are grateful that you are a part of our Seeing AI journey. The testing period will commence this coming Tuesday April 28th when you will receive the link to download the Seeing AI beta, and ahead of that we wanted to share some useful information:
Testing period: Tuesday April 28th – Tuesday May 5th
How to get the app: We will share a link to your Apple ID provided. If you have friends who are interested in beta testing please share this sign up link: aka.ms/seeingAIBeta
Testing focus: While we welcome general experience feedback, our immediate focus will be on language accuracy. Many of you are already familiar with Seeing AI, but for those who may be newer here are 4 suggested areas to get started:
Explore all 8 channels and read the quick help for each of the channels, which describes what each channel does
Play around with recognizable people. Within the Person channel, you can add faces that Seeing AI can then recognize. It requires taking 3 photos of the face you'd like the app to recognize in the future
Check out all items in the hamburger menu on the upper left – browse photos, help, feedback, settings, and about. The browse photo feature allows you to analyze a photo in your camera roll, and then also navigate to the explore by touch feature in the bottom right. This explore by touch feature enables you to feel the position of objects in your photos
Action extension: Many apps allow you to "Share" a photo (e.g: camera roll and WhatsApp/Twitter), and Seeing AI is integrated here. For first time users, you will have to add it to the "Share" menu. You can add this by going into your camera roll, pressing share, scrolling down to "Edit Actions", and then adding "Recognize with seeing AI" to the share menu. Once set up you can use this in WhatsApp and Twitter: for example in WhatsApp you can go into a groupchat, select a photo, press the share button in the bottom left, press share, then "Recognize with Seeing AI"
How to share feedback: Feel free to document feedback in whatever way works best for you, then we ask that you submit all your feedback on the following Online form: aka.ms/languagefeedback. We prefer feedback through this form, but you can also share your thoughts in the following two ways:
Directly from app: users can take a screenshot and share detailed feedback with a crash report immediately after a crash occurs within the beta. Ios 13 or later are required.
eMail: can send a word doc or eMail to SeeingAIBeta@Microsoft.com
The final touches are being put on the app as we speak, so looking forward to sharing the download link in the coming days. Hope you have a great weekend and we'll connect soon.
Thank you,
The Seeing AI Team