Pedro Zurita, my international activity on behalf of blind people
Pedro Zurita
Published the 08/28/2006 10:24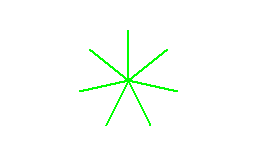 A village boy-cum-world citizen and his tom-tom
My life has been shaped by a number of circumstances that have made me feel like a veritable world citizen. Indeed, in the time I've spent on this planet, professional or personal missions have taken me to a total of ninety five countries.
I began to travel abroad in my early youth and while I never lost my love for Sotu Cangues, Asturias, in Northern Spain, where I was raised, I nonetheless forged a universal vision of the world and came to the firm conviction that people everywhere are my brothers and sisters. And in the interim, I've found some evidence that the seed of hope I've been sowing among blind or severely visually impaired people has not fallen on completely barren ground.
My childhood and youth
When people find out that I was partially sighted as a child, they often wonder whether I have any visual memories, of colours for instance. My answer is always truthful: my visual experiences were those of a child born with a visual impairment who lived until the age of 10 in an Asturian village near the Our Lady of Covadonga Sanctuary.
And so it's particularly fitting for me to share those memories of my earliest experience in Asturias. As a small child, I had useful remaining vision, which has left certain imperishable mental traces.
I associate white with the snow I could see from my home in the winter and that was such fun to play in; green, with the fresh grass in the meadows; black with the coal we used for heating and cooking…
And I also remember perfectly well how my young playmates would scream with delight and admiration when, peering into the river near my village they could distinguish fish that my visual limitation prevented me from seeing. That, for me, was like a fantastic dream. One of the village children's initiation rites revolved around birds' nests: if you found one and had witnesses to attest to it, the nest was yours after the birds hatched. That was also beyond my perceptive aptitudes. Even so, once I was granted the right to what in our town was called a "pega", otherwise known as a magpie, which the children believed could be taught to speak, like parrots. But all I managed to get out of mine was its characteristic cackle.
My father, the village schoolmaster, taught me to read and write using the ordinary alphabet when I was only four. Although after the age of seven my vision began to deteriorate very quickly, I attended his school, and to good purpose. When I was about nine, my parents, together with the ophthalmologist who had been seeing me from the age of two, decided to make arrangements for me to go to an ONCE boarding school. In school year 1958-1959, when I was ten, I enrolled in the ONCE's Santiago Apóstol School at Pontevedra.
That course of events had an ambivalent impact on me. While I was a victim of segregated education that entailed living far away from my family, an undesirable situation for any child, at the same time I was given the opportunity to learn in an environment equipped with resources adapted to my specific needs. It soon became clear that what my father had taught me was by no means useless, for in the first year I was enrolled I passed the first four grades of primary education.
My father had been such an able teacher and I such a diligent pupil that I could have gone on to secondary school the following year, but the school authorities in Pontevedra thought I was too young to be sent to Madrid to start Baccalaureate. And so, to keep myself occupied I began to study French as an elective, only to discover a certain talent and an enormous passion for foreign languages.
That interest became even more apparent when I was transferred to the ONCE's School of the Immaculate Conception in Madrid in 1961. Since they wouldn't let me enrol in more than one grade at a time, I devoted my extra time to studying languages in addition to the rest of the curriculum. I continued with French and began to learn English. I managed to get permission to attend the Central School of Languages and take private English lessons so in addition to French and English I soon began to study German, Russian and Italian. By the time I enrolled in the university, I had an acceptable command of these languages, which I supplemented with summer courses in France, the United States, England, Germany, Austria, Italy and Russia.
While I was still in the ONCE school in Madrid, one of my middle school teachers introduced me to Esperanto. I quickly discovered it to be not only a simple, but an immensely expressive language. To this day I enthusiastically defend the esperantist movement which, while respecting all local languages, advocates the use of a simple ancillary international language, without exceptions or ambiguities, to promote communication among people of different cultural and linguistic backgrounds.
Very early on, my command of language proved to be a very valuable tool for my international activity. While at the university, I learned Portuguese and Catalonian reasonably well, and a little modern Greek, Japanese, Polish and Serbo-Croatian. My latest challenge is to learn Chinese and perfect my Polish, Romanian and Bulgarian. I'm also trying to assimilate Asturian, which my fellow countrymen and women want to promote as a language used outside the rather limited realm of folklore.
Globe trotting
My international wanderings began with summer courses abroad, which after 1968 were supplemented by participation in international esperantist congresses. In September 1973 I attended a European Braille conference, in Oslo, for the first time as a member of the Spanish delegation. Thereafter, I attended meetings in Sweden, Greece, the Netherlands, France, Germany, Brazil, Italy, Panama, Russia, the Netherlands Antilles, Kenya, Saudi Arabia… I was appointed to a number of international committees and commissions and then in October 1986 the World Blind Union Executive Committee elected me as the organization's Secretary General.
I began to work in 1966 as English and French teacher in the ONCE.s physiotherapy school and as an English teacher at its school in Madrid. In the early nineteen seventies, I joined the Spanish National Organization of the Blind's (ONCE) central structure as Head of its International Relations Department, and from October 1985 to June 1986 I headed the Social Welfare Division of the organization's Directorate General.
In my fourteen years as World Blind Union Secretary General and the thirty five that I worked in one international relations mission or another for the ONCE, I aimed to cooperate with anyone striving to attain the utopian ideal of a society genuinely for all, in which any human being, with his or her individual traits, can live and interact satisfactorily.
A serious Automobile accident during a business trip to Morocco on January 9 1997 led me to refrain from seeking re-election to my office with the World Blind Union in the world assembly in 2000, in pursuit of the quieter life that I truly needed at the time.
When I resigned as WBU Secretary General, I returned to work full time for the ONCE. During all the years that I had engaged in international responsibilities, the organization generously afforded me the resources required to ensure that the work in the Madrid office could be conducted efficiently and I could travel to wherever I felt my presence might be useful. Upon my resignation, I was appointed Director of the ONCE General Council's Technical Office for European Affairs, from July 1999 to June 2000, and in March 2001 I was assigned to its technology centre, the CIDAT. Finally, from March 2004 until my retirement in late April 2005 I cooperated with the Directorate General's Education Directorate as translator, where I benefited from the selfless friendship and affection of colleagues and superiors.
Awards
I felt completely at home in my international duties. After I decided not to run for re-election as WBU Secretary General in November 2000, I made a personal donation to the organization to contribute to the furtherance of the aspirations of blind teenagers and young adults, particularly in developing countries. In 1999 the WBU officers unanimously decided to constitute the "Pedro Zurita Youth Fund". Once out of office, I assumed the moral obligation to endow the fund with a certain sum every year.
-The French Federation of the Blind and Visually Impaired, two Polish organizations of the blind, the Hungarian Federation of the Blind and Partially Sighted and the Union of the Blind in Bulgaria all honoured me with awards.
-In 1984 the Municipal Government of Paris awarded me its Silver Medal.
-The ONCE Regional Delegation of Madrid distinguished me with its "Silver Cane" in 1997.
-In 1996 I was granted the Latin American Blind Union's "Jorge Taramona" gold medal.
-In 2002, the Asturian Centre of Madrid awarded me its highest distinction, the "Golden Apple".
-At the Fifth WBU Assembly held in Melbourne, Australia in November 2000, the delegates decided to honour me with the "Luis Braille Gold Medal" and name me "Honorary Lifetime Member" of the organization.
-And I was especially gratified to be granted honorary membership in Spain's National Association of Deafblind in 1998.
Social vision of blindness
We needn't deceive ourselves. In addition to their indisputable objective difficulties, blind or severely visually impaired people the world over have to cope with varying degrees of unfair prejudice and erroneous beliefs. I have no intention of analyzing the appropriate responses to that problem here. Rather, limiting my remarks to the situation in Spain, I know I run no risk of error if I sustain that the ONCE is well known and admired today in my country and its impact abroad grows stronger every day. But neither do I want to spend time examining the models for action deployed in different countries to attempt to respond to the needs and concerns of their respective communities of visually impaired people. Despite the growing awareness of and exchange around the various approaches adopted, specific models continue to differ from one place to another and as a result the opportunities for blind people in neighbouring countries often diverge more widely than those for their sighted fellow citizens.
All the talk that goes on about globalization today revolves around the neo-liberal, economic sense of the term, certainly no trivial matter. People or movements who don't agree with that approach and the forms it takes are generally dismissed as anti-globalists. But this is not accurate, for many of us, while recognizing the advantages and drawbacks of a strictly economic focus, are firm advocates of globalization with an unequivocally humanistic bent, in which social factors and truly equal opportunities are essential to the process.
Throughout my career and in particular during the time I spent as Secretary General of the World Blind Union, WBU, I attempted to feel and think internationally, as a citizen of the world. Most fundamental problems can usually be better broached from a transnational vantage; think, for instance, of the technological solutions that are paving the way for access to information that not so long ago was completely beyond our reach. And the message of truly equal opportunities has been well understood wherever I've been able to spread it. Someone from Singapore once said that for him the most valuable outcome of our international encounters was the opportunity to find role models worth imitating.
The WBU has often been a forum for sincere and vigorous discussion about making the organization truly democratic and endowing it with the economic independence that would require. That would mean, for instance, that in elections to an important office, candidates' personal qualities would prevail over backing from institutions with resources to support their candidacy. I agree wholeheartedly with that principle, but it was painful for me to realize that there true peer-to-peer interaction was lacking in our organization. Far be it from me to toot my own horn, but when I was first elected as Secretary General in 1986, the WBU had around sixty member countries, and when I left in November 2000 there were 156. Such growth indisputably reflects more than a mere penchant for collecting countries. I made every effort to identify successful theories and practice wherever they were in place, and to convey information on optimum product or service benchmarks that at a given point in space or time might constitute a utopia worth fighting for.
In 1981, International Year of People with Disabilities, I attended the executive meetings of the international organizations existing at the time in the area of service provision for and representation of blind people, the World Council for the Welfare of the Blind, WCWB, and the International Federation of the Blind, IFB. On that occasion I took part in a mass demonstration in Gothenburg, Sweden, one of whose slogans, exhibited on a very prominent banner was: "Our greatest disability is your attitude". I know that this is no simple problem, but it's essential to realize that difficulties, actual disabilities, must not be enlarged beyond their strictly objective significance, or compounded with extraneous or imaginary impediments. When faced with an obstacle, then, our attitude should be how to contribute to surmounting it, rather than to simply pity the person concerned for his or her cruel fate.
Allow me to cite a few real life examples to illustrate what I mean, taken from my own personal experience:
A certain Italian teacher at the Central Language School in Madrid didn't want to allow me to attend his class, arguing that he lacked the special training required to teach someone with my needs. At the end of the school year, he awarded me the "most outstanding pupil" prize.
The person in Rome in charge of organizing summertime Russian courses in Moscow didn't want to accept my application; all it took was a personal interview with him to change his attitude completely.
In 1971 as part of a linguistics course I was taking in Cambridge I enrolled in a seminar on semantics. The professor for that part of the curriculum handed me a series of raised diagrams lettered in Braille that he had made himself with a biro using a raised dot alphabet that he had asked me for previously without explaining what he wanted it for.
In 1964 or thereabouts, my Russian teacher in the Language School gave me one-on-one attention during recreation when she found out that my textbook in Braille wasn't the same as the one she was using in class.
In early 1996, as soon as the management of a home delivery catering service in Madrid, called Dietcathering, that I sometimes phoned for a meal realized that I couldn't see, they tried to find a way for me to identify my order. In light of such determination to make theirs an accessible establishment, I gave them a mini Braille writing frame with the raised dot alphabet on one side and visual characters on the other so the plastic containers they used to package their food could be labelled in Braille. I'm happy to report that they put the frame to immediate use and I never had to guess what I was going to find inside each package in all the time they were open for business.
When I explained to a clerk in the records section of a large Spanish department store, El Corte Inglés, in the centre of Madrid, how difficult it was for me to buy records, for it meant finding someone willing to read me long lists of titles and artists, she offered to help. For many years now, she's been helping me to do the necessary research, even before I go to the store, so that when I get there I have all the background information I need to buy what I want. Lately, her superiors are allowing her to help me in a similar way when I need anything from the store's other departments.
I said earlier that my wanderings around the world have convinced me that, essentially, people are the same everywhere regardless of their culture or the place where they grow up. I found that certain messages of hope and emancipation can be understood everywhere, and whenever I spoke to international audiences, the most enthusiastic applause often came from Africans, Asians and Latin Americans.
Encouraging case histories
In my international activities, I've always tried to highlight cases of people who, in one place or another, set encouraging examples, whose vitality and ability to surmount obstacles have enabled them to occupy a satisfactory place in society. Some people appear to think that defining blindness as a characteristic rather than a limitation clashes directly with what ought to be the number one priority: the total elimination of blindness and severe visual impairment. But in fact, while ratifying the right to vision and therefore the all-out struggle to eradicate preventable blindness everywhere, we nonetheless firmly defend the validity of the idea that not being able to see is not a synonym for not being able. Barring certain forms of mental illness, all human beings naturally aspire to develop their physical and mental aptitudes as fully as possible.
With the valuable help of the ONCE, we published the magazine "The World Blind", where we featured articles on people who had managed to surmount the prejudice that attempts to restrain us and reported on anything we felt reflected on our determination to overcome. We believe that in this case what the exception proves is that the rule is wrong. I've met blind ministers in Sweden, the United Kingdom, Zambia, Lesotho and Niger. I know blind MPs in Spain, Italy, Russia, Sweden, Peru, Costa Rica, Japan…; blind diplomats in the United States, Germany, Panama…; simultaneous interpreters in the Vienna headquarters of the Organization for Security and Cooperation in Europe, in the European Union in Brussels, the European Parliament in Strasbourg, in Algiers…; and teachers in all levels of education. In this last area, the most encouraging cases are in Italy and India, countries where over one thousand blind people teach in schools for sighted pupils. I knew of a doctor in England, psychiatrists in France, the United States, Japan… physiotherapists, masseurs and masseuses in many European countries and masseurs, masseuses and acupuncturists in various Far Eastern nations…
In October 2000, at a world conference in Paris on massage and physiotherapy for the blind, especially in Europe, I saw a dream come true: Far Eastern professionals shared their manual medical treatment expertise with westerners, establishing an East-West link in this important sphere.
I also met a splendid French actor who lost his sight as a young man, but after rehabilitation successfully returned to the stage; and blind Computer programmers, from the bottom to the top of the scale, can be found in many countries. While new technologies are changing this occupation, many blind people work in telephone-related services, particularly in Italy where this is the most popular occupation among blind people.
The widespread belief that blindness always goes hand-in-hand with musical skill is erroneous. And yet it can hardly be denied that this is an art that is readily accessible to people unable to see or who have a severe visual impairment. The names of world renowned blind musicians come effortlessly to mind, in any field of music. I've been fortunate enough to meet several of them.
There are blind industrial workers everywhere and in Japan I saw some who handled digitized machine tools; there are blind farmers in developing countries, but also in rural Bretagne, France. The ONCE's well-known success with its specific lottery sales has enabled the organization to create job opportunities throughout its complex administrative and service network, as well as in its business corporation and the Fundación ONCE, an institution devoted to widening the horizon for people with other disabilities.
Although there are occupations indisputably more apt for people with no or low vision, there is no such thing as "jobs for the blind". All over the world, we can find blind people who satisfactorily engage in unpredictable professions. All too often, these cases are labelled as exceptions. What is actually true is that personal qualifications and interests should be the determining factors when choosing an occupation. The examples I've mentioned prove that blindness is not an insurmountable obstacle. Today, intelligent use of the potential afforded by new technologies is extremely important as well.
Conclusion
Many people in international positions, in our movement as well, are motivated above all by questions of prestige; they like nothing better than to be on stage and sport a business card with a list of positions as long as their arm. I've always tried to be seen as a peer, and I know for a fact that participants in WBU assemblies valued the fact that I knew nearly all of them personally. I've always believed that in such positions, the effects of one's efforts aren't immediately visible, for good seed often yields fruit long after it is sown. In December 2001 I received a letter from someone in Ivory Coast who had met me when he was a pupil in a school at Abidjan that I visited in 1987. He ended his letter with a message that I found most encouraging. He wrote: "The tom-tommer never knows how far away his drumming can be heard."
I'm of the firm conviction that it's well worth our while to continue to strive for a utopian world that is truly fit for all.
Pedro A. Zurita