How to enlarge or reduce the font size
Giuseppe Di Grande
Published the 11/04/2013 00:00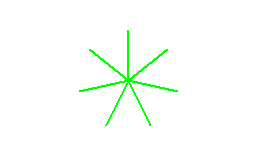 Biblos makes it very easy to enlarge or reduce the displayed characters. The zoom functionality of the characters can be found in the menu View/Zoom.
In the zoom adjustment window you can choose the zoom percentage with which the characters are displayed. The 100% value equals the normal size.
The zoom can also be changed quickly using the central Mouse wheel. If you hold down the CTRL key and use the Mouse wheel, forwards or backwards, the character zoom changes, increasing or decreasing by 10% for each click of the wheel.
The zoom value is indicated in the status bar, the lower bar of each document window.
For further support you can subscribe the Biblos Group on Facebook.