How to create BRF file with Biblos
Giuseppe Di Grande
Published the 07/27/2018 00:00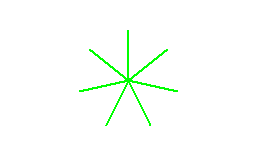 A feature of Biblos is to create BRF files. BRF files contain simple ASCII text that represents the final Braille text, already formatted and to be printed. Biblos overshadows this functionality because it makes it easier for the user to emboss Braille.
Today, BRF files can be used with some Portable Braille displays. Therefore it is useful to know how to create BRF files using Biblos.
The first thing to do is to set the Braille parameters. As with Braille printing, this setting is only done for the first time.
Go to Tools/Braille/Wizard Braille...
Braille devices and Braille models do not matter, leave them that way, they are only useful if you print text in Braille;
Set characters per line and lines per page to the values you prefer;
Sets where page numbers should appear, if you like;
Confirm on Ok.
Whenever you want to create a BRF file
Launch Biblos and open the document you want to have a BRF copy of;
Go to File/Emboss Braille...
Choose the translation table you prefer, for example Unified English Braille 2... if not already selected;
Click the Prepare button and wait a few seconds;
Press Shift+Tab and click the Preview button;
The preview has three display modes. The first is text, for those who want to see the real characters of the text and the Braille formatting that has been given. The second mode shows the encoded characters to be printed in Braille, and this is the mode you need. The third is the Braille mode, which shows just the Braille dots and cells.
Press Ctrl+tab to change modes, so you're in the second preview mode. To change it consciously press Tab until the combined box of the preview type, change it and Tab again to return to the preview sheet;
Press the Menu/Apps key (to the left of the right Ctrl key), or right-click on the preview sheet;
From the context menu choose the command Save...
In the classic Windows dialog, name your file, choose the BRF format and save.
BRF files are already encoded files. If you want to change the encoding of your preview and BRF files
From the main window go to Tools/Braille/Settings...
Go to the Advanced tab;
Press tabs up to the Preview Encoding box;
Choose the encoding you want and confirm on Ok.
Remember that character encoding is something else than the transcription and Braille table you use. In most cases, there is no need to change the coding. The default is North American encoding.
For further support you can subscribe the Biblos Group on Facebook.