Biblos - The Accessible Word Processor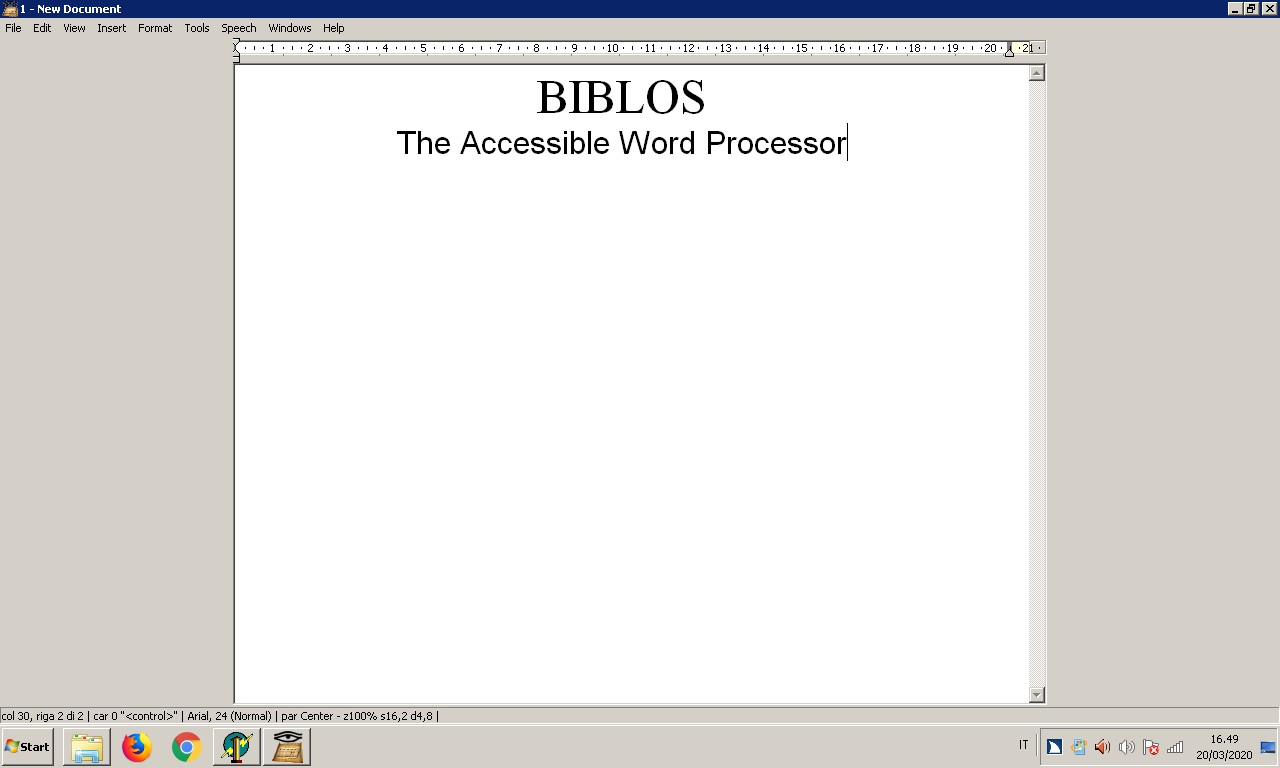 Biblos is the accessible word processor with special features to print electronic documents in Braille, create and print tactile graphics, create audio books, study in ancient Greek, capture paper documents, edit documents and much more. It is a Windows software used in more than eighty countries around the world by individuals, students, teachers, schools and organizations.
Biblos is conceived and developed by Giuseppe Di Grande, a programmer with thirty years of experience in computer science and programming. Giuseppe is blind today, also for this reason Biblos is a software fully accessible to people with visual disabilities.
The user interface is designed to be usable by everyone, even blind people. It offers a friendly and customizable working environment. The most common electronic document formats can be opened. You can use word processing elements such as fonts, paragraph formatting, bulleted and numbered lists, tables, images, notes, etc... There are also tools for analysis and spelling correction. You can open, write, print texts in ancient Greek and Latin. It also supports braille printing of mathematics.
Biblos uses current speech synthesis technologies to transform documents into MP3 and DAISY audiobooks. It is the first Italian Windows software for printing in braille. It allows you to draw and print tactile graphics, thanks to a powerful tactile graphics language and 2D graphics composition using the mouse and keyboard. It has the ability to scan and recognize the text of paper documents, using an advanced OCR engine developed by Google.
Biblos runs on Microsoft Windows systems, from Windows Xp up to the current Windows 10, available in 32 or 64 bit version. It is designed for beginners and experts, to help teachers and students in their school and extracurricular activities. Biblos is a totally free software.