Download BIBLOS 4
Do you would collaborate to translate user interface? If you like Biblos and if you are native english speaker or any other language, Biblos needs you!
Write me or subscribe
Biblos Braille on Facebook
FAUSTO TOFFANO - Pensionato: Sono un sostenitore di Biblos, e l'uso che ne faccio è principalmente quello di correggere i libri da me scansiti. Per questo scopo direi che è decisamente insostituibile, infatti ha al suo interno opzioni talmente avanzate che praticamente, se si impostano i parametri in modo appropriato la correzione avviene totalmente in modo automatico.
WHAT IS BIBLOS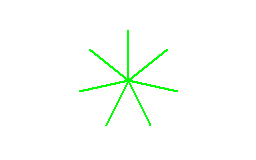 Biblos is the most complete and customisable braille Translation software currently available. Combination of regular word processing and braille to generate an easy production and printing process. Now braille production is accessible for everybody, not just for specialists.
Biblos supports the most common braille printers and has Unicode braille tables that the user can create and customise. Braille codes can be programmed with conditional expressions in order to create any kind of braille.
Biblos has already over 30 Braille tables. For tactile pictures anyone can create, including a blind user, utilising vectorial instructions, images, scanner or webcam. User interface is in English, Italian, Spanish, French, and Portuguese. The user interface can be customised and localised in any language by using an application that has been specifically developed for this purpose.
Biblos lets you create audiobooks in MP3 and DAISY; it has a spell checker and much more.
Biblos is completely free of charge.
BIBLOS IN DETAIL
Biblos is a word processor for the Microsoft Windows operating system, usable for both sighted and blind people;
Friendly and fully accessible user Interface. The working environment and tools are fully customisable;
It opens and saves the most common digital document formats. It lets you have several documents open simultaneously;
Professional word processing using several kinds of fonts, paragraphs, bullets and ordered lists, tables, headings, index, notes, images, bookmarks and other items useful for braille;
Biblos also has tools for analysing and correcting spelling, independent from other software;
Customisable keyboard Maps that let you create special keyboards for each language;
Customisable internet services to link documents to encyclopedias, dictionaries, translators etc.;
Ancient Greek and Latin management to read with speech synthesis and a braille display, to write and print braille;
Biblos exploits the well known recent speech technologies in order to convert text into mP3 and DAISY audiobooks;
Biblos allows printing of braille for beginners and professionals thanks to an innovative combination of word processing and braille translation. Biblos lets you obtain an unparalleled braille printing experience;
Customisable braille tables that the user can change and create. You can have grade 1 and 2 Braille, with intelligent programmable braille codes utilising a conditional expressions language;
Environment to create and print tactile pictures, accessible to blind users too; Images can be obtained from a scanner, webcam or file and inserted into documents or embossed as tactile pictures;
User interface localised in English, Italian, Spanish, French and portuguese. Internal localisation application for the translation of Biblos in any language of the world;
Biblos is a fully unicode-based software in its interface, in its documents, in braille. Any language can be managed and utilised;
Biblos has been developped by a blind person. This ensures the full accessibility and usability of any software part;
Technical Support is available through a Facebook group that is innovative, dynamic and cooperative;
Biblos is completely free of charge.